Instructional Support Specialist - VN Program (M-Th Days)
ACC Anaheim
Anaheim, California
Job ID: 203566
Join our faculty at American Career College and discover an innovative learning environment with a year-round curriculum that puts our students at the heart of everything we do. This unwavering focus translates into the tools, technologies, resources, and support you need to make an impact on their lives, launching the careers of future healthcare leaders. Get ready to collaborate with incredible people, grow in your profession, and move healthcare education in an entirely new direction.
Success Profile
What makes a successful member of the Faculty team at American Career College?
Check out the traits we're looking for and see if you have the right mix.
Compassionate
Team Player
Creative
Positive
Resilience
Solution Oriented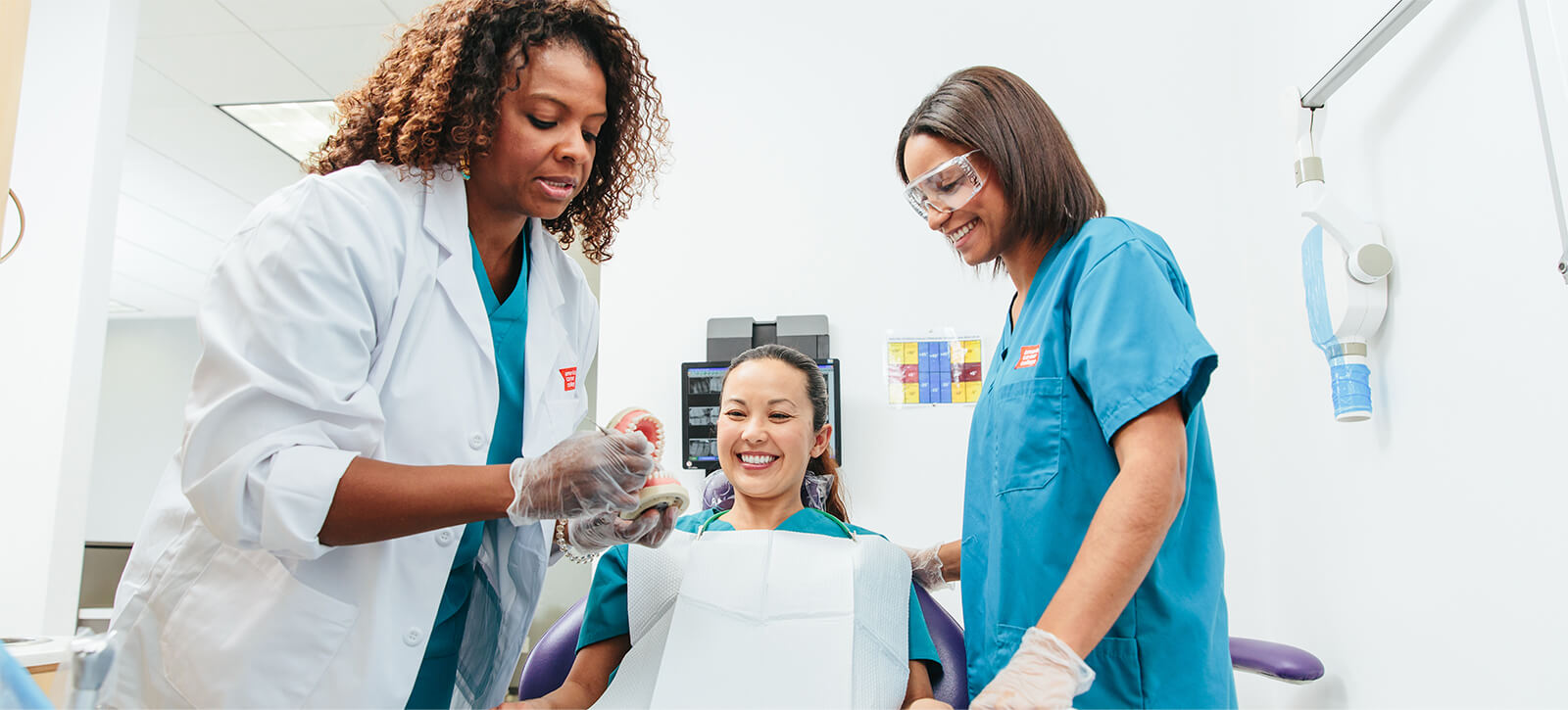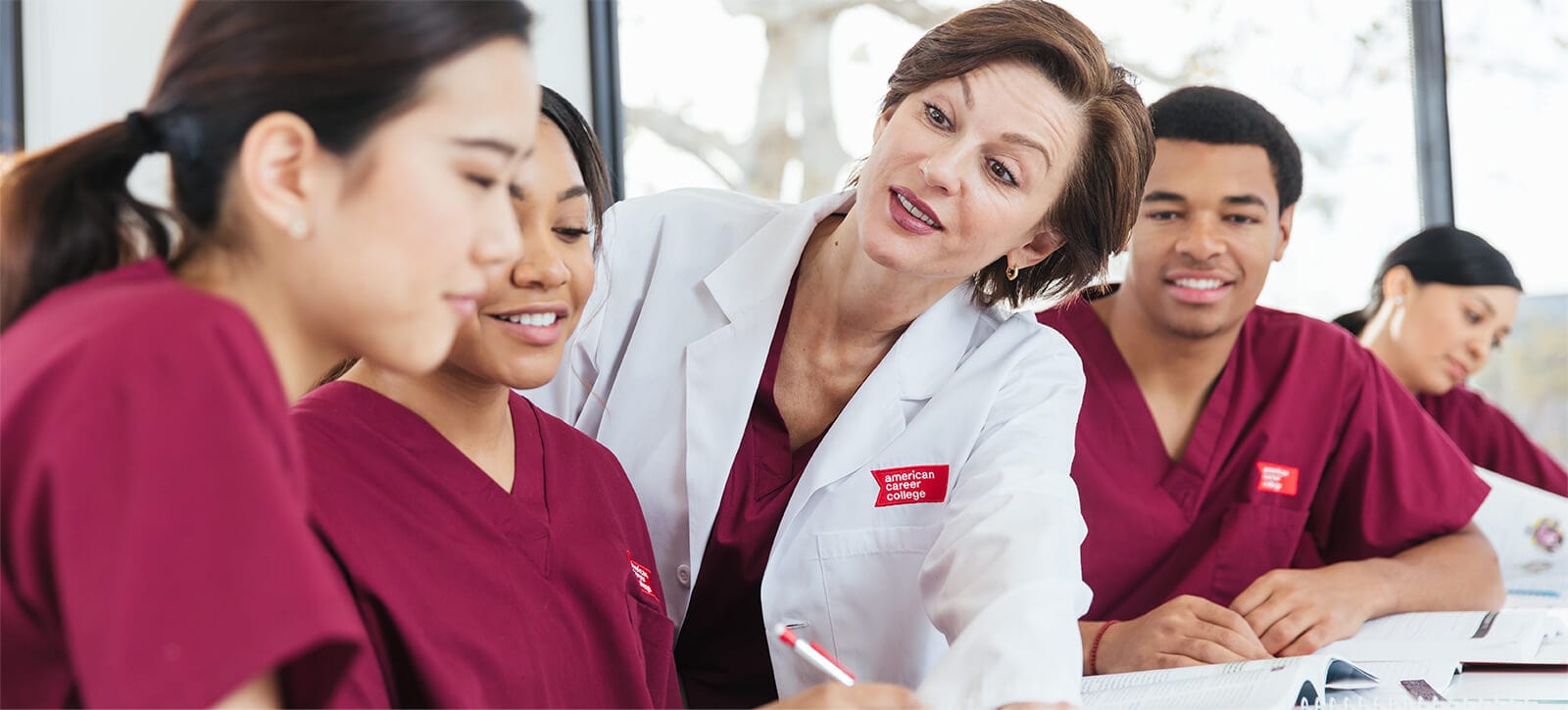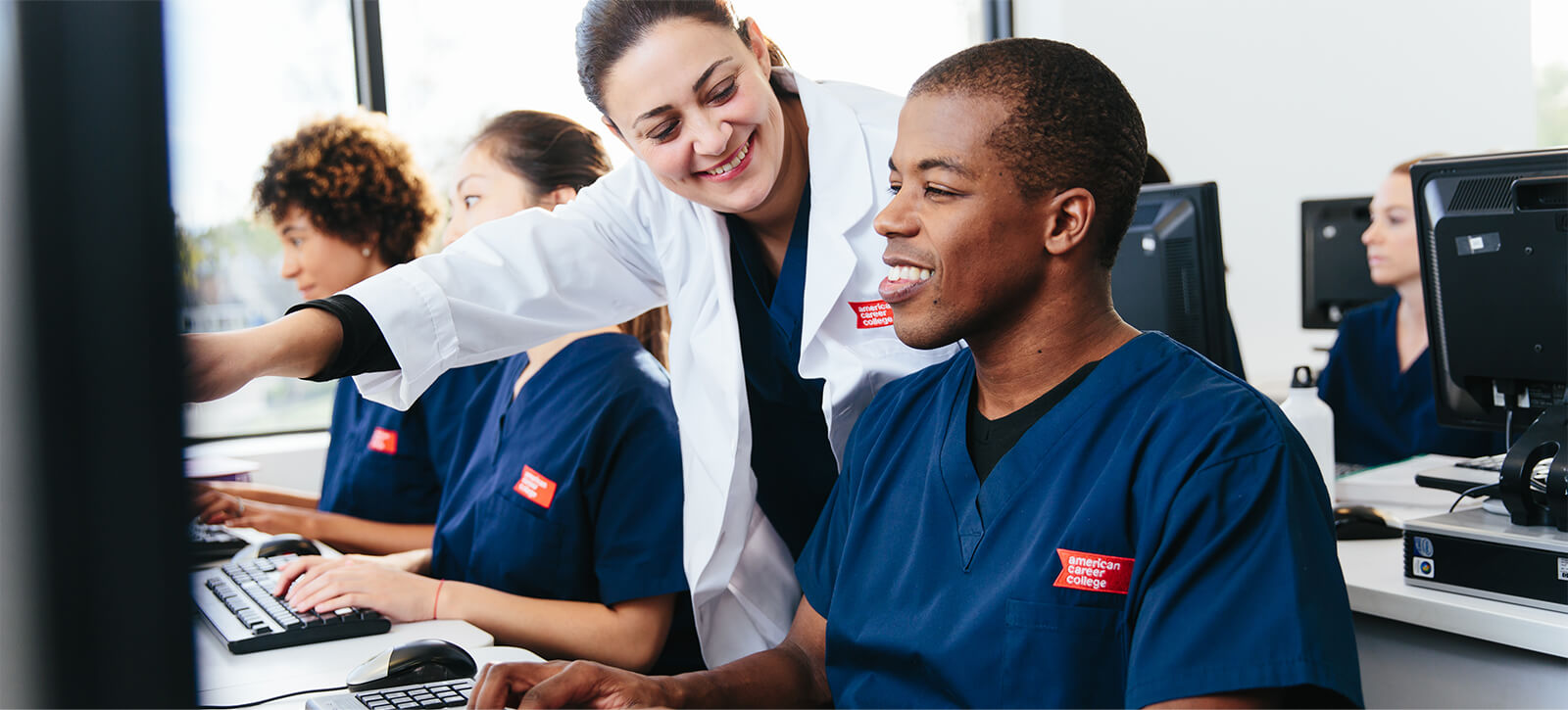 "Being here for 20 years, I have been able to develop my style and effectiveness as a leader. This place never stops teaching the teachers, educating the educators."

Gohar A. Campus Director, Career Services,
Los Angeles
Associate since 1999
Benefits
We offer a generous benefits package with a wide range of the plans, programs and support you need to thrive.
Healthcare

401(k) Retirement
Plans
and
Employer Matching

Professional
Development

Day of Service
PTO Day

Collaboration

Management

Awards &
Recognition
Our Mission & Culture
Every day at American Career College is the opportunity to shape minds and lift up those around you. When you join us, you'll discover a vibrant culture that's filled with opportunity and growth, supported by a passionate team that believes in our mission. We always put our students at the heart of everything we do – our future vocational nurses, radiologic technologists, medical assistants, and more depend on it. Discover what it means to truly believe in the work that you do
Responsibilities
ESSENTIAL FUNCTIONS AND RESPONSIBILITIES: (Every effort has been made to identify the essential functions of this position.  However, it in no way states or implies that these are the only duties you will be required to perform.  The omission of specific statements of duties does not exclude them from the position if the work is similar, related, or is an essential function of the position.)
Under the direction and supervision of the instructor:
Assists with preparation for instruction.
Prepares various teaching aids such as bibliographies, charts, and graphs and uses computers, audiovisual aids, and other equipment and materials to supplement presentations.
Monitors inventory of textbooks and student supplies; reports inventory status to instructor if supplies are below acceptable numbers within six weeks of the new class start date.
Prepares, copies of lesson materials, bulletin board displays, exhibits and any necessary equipment needed for class.
Assists in the preparation of the skills laboratory equipment/supplies during scheduled lab activities.
Assists in skills lab demonstration under the direct supervision of skills lab instructor.
Assists with ensuring accurate inventory of supplies and assists with ordering as required.
Assists with recording and maintaining class attendance records, monitoring student completion of any necessary makeup hours and keeps instructor informed of any non-compliance.
Assists with ensuring the appropriate standards of conduct are being met by the students such as the dress code and brings forth information to instructor regarding non-compliance.
Monitors computers in classrooms and laboratories, and assists students with hardware and software use.
Under the direction of the Program Director, coordinates and conducts remediation activities such as:  study groups, private study/tutoring, utilizes and fully resources in order to promote understanding of course content.
Collaborates with the theory instructor on specific remediation goals and objectives conducts remediation workshops and tutorials in preparation for programmatic examination and develops methods to enhance student performance in labs and capstone courses.
Assists primary instructor with monitoring of attendance through tracking of daily attendance, reconciliation of hours, ensuring attendance is posted accurately and reaching out to students that may have missed class(es).
Exercises stewardship of college facilities and materials.
Refers students to other College personnel/Departments as needed and appropriate.
Attends and participates in monthly Faculty/ Department meetings as needed.
Adheres to College policies and procedures and acts as a role model to all staff and students through guidance and example.
Conducts job responsibilities in accordance with the standards set out in the College's Code of Ethical Conduct, Compliance Agreement, its policies and procedures, applicable federal and states laws, and applicable professional standards.
Maintains established department policies, procedures and attends in-services and other required meetings.
Maintains confidentiality of all customer, student, associate, and/or college information as required.
Exercises care, proper use and maintenance of department equipment and supplies and identifies unsafe conditions and makes appropriate adjustments.
Performs other job duties as assigned.
EDUCATION:
For Instructional Support Specialists in the Vocational Nursing program:
High school graduate or equivalent required.
Associate's degree or above preferred. Must be a graduate from a program accredited by an agency recognized by the US Secretary of Education or Council for Higher Education Accreditation (CHEA).
Must demonstrate training in educational methods, testing and evaluation and evidence strength in instructional methodology, delivery and techniques as indicated by evaluation personnel within 30 days of beginning instruction.
LICENSES/CERTIFICATIONS:
For Instructional Support Specialists in the Vocational Nursing program:
Current CPR Card.
Must hold a current California active license as a Vocational Nurse or Registered Nurse
ABOUT US
American Career College's commitment to quality education for over 40 years has provided students excellence in hands-on healthcare training at our campuses in Ontario, Los Angeles, and Orange County. American Career College is dedicated to the belief that all students have the right to succeed and reach their full potential. To meet this challenge in postsecondary education, American Career College's mission is to provide adult learners with the skills and technical knowledge needed for initial employment in entry-level positions. With more than 50,000 graduates, you will have the opportunity to contribute to the support of our communities by educating quality healthcare professionals, collaborating with incredible people, and grow in your own profession.
Our benefited faculty and associates are offered a comprehensive benefit package including:
Health & Wellness
Financial & Retirement
Family & Parenting
Vacation & Time Off
Perks & Discount
Professional Development
American Career College is proud to be an equal opportunity employer, and we seek candidates who desire to work in and serve an ethnically-diverse population.
Primary Location: Anaheim, California Campus: ACC Anaheim Function: Professional
Apply
Don't have any jobs saved yet? Then start looking! Once you've found one you're interested in, click the heart icon to save a job.
Search all jobs